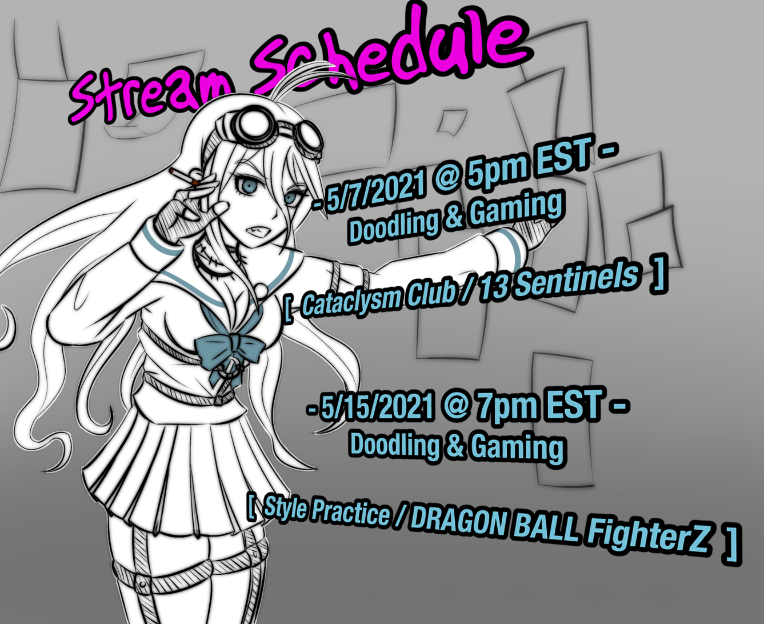 New month, New stream schedule!
- Cataclysm Club chapter 3 / 13 Sentinels: Aegis Rim -
5/7/2021 at 5pm Eastern Time
- Art Style practice / DRAGON BALL FighterZ (PS4) -
5/15/2021 at 7pm EST
I have some surprise streams throughout the month so lookout for those! Regarding the Miu picture, I'll finish it at a later date once I clear my art backlog.